HOMES FOR SALE IN VISTA CA
If you are interested in Vista CA homes for sale, then you've come to the right place!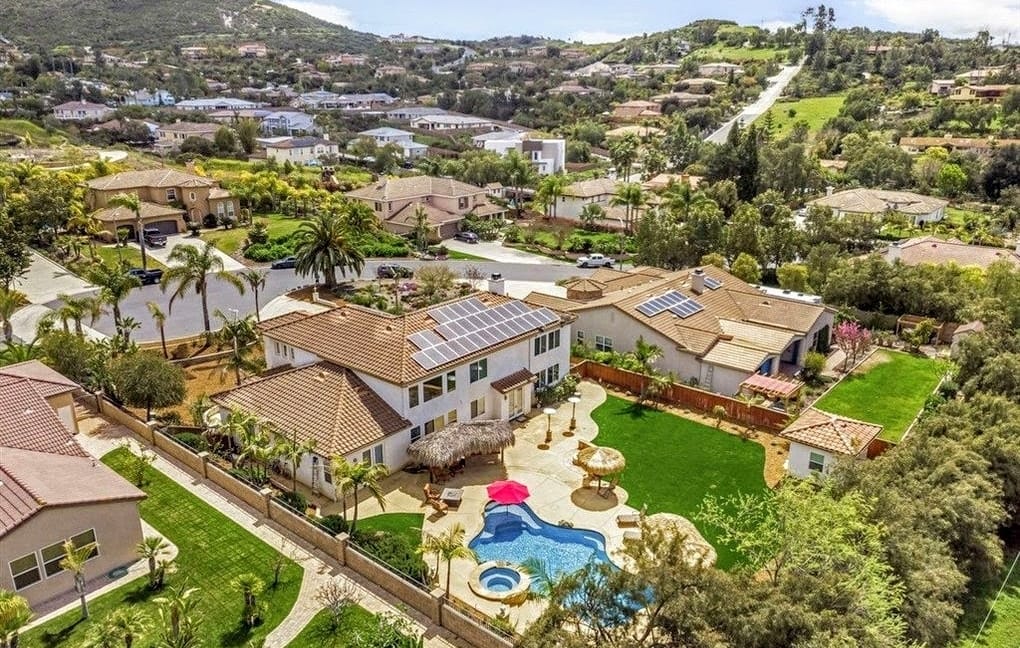 View All Vista CA Homes For Sale
Click on any of the following homes for sale in Vista CA to see multiple full-size photos, complete listing information, virtual tours, interactive maps and more.
The Frank Grannis Home Buyer Refund
Frank Grannis refunded over $100,000 to buyers in 2022, and we are on track to do even more in 2023!
Why do we share our commission? It's quite simple. It's our way of saying thank you to our clients for putting their trust in us as their real estate agent.
In comparison, very few (if any) other top-ranked, luxury real estate agent's give a single dollar back to their clients.
Learn about our refund and see how much you'll save
About Vista CA
Vista CA is located in North County San Diego, 40 miles northeast of Downtown and 7 miles east of the Pacific Ocean.
Bisected by Route 78, the community is bordered by Oceanside to the northwest and by San Marcos to the southeast.
Vista CA is home to 20 parks (the largest being Brengle Terrace Park and Guajome County Park), a number of hiking/biking trails, botanical gardens (Alta Vista Botanical Gardens), waterpark (The Wave), farmers markets, playhouse (AVO), theatre (Broadway) and amphitheatre (Moonlight).
Vista CA Real Estate 
Vista real estate consists of single-family detached homes, as well as condos and townhouses.
Due to the fact that some of the community is made up of hilly terrain, there are properties here that enjoy terrific views all the way to the Pacific Ocean (the sunsets too!).
Vista CA homes for sale typically range in price from $350,000 to $4 million dollars.

Single-family detached homes for sale in Vista usually start around $600,000 dollars.

Residences offer 400 sq. ft. to 7,266 sq. ft. of living space.

Lot sizes can be as large as 15 acres.

Residences feature 1 – 10 bedrooms.
Vista CA Schools
Children living in Vista are served by the Vista Unified School District.
VISTA UNIFIED SCHOOL DISTRICT
1234 ARCADIA AVENUE
VISTA, CA 92084
GREATSCHOOLS RANKING
Alamosa Park Elementary School
5130 Alamosa Park Dr
Oceanside, CA 92057
6/10
Beaumont Elementary School
550 Beaumont Dr
Vista, CA 92084
3/10
Bobier Elementary School
220 W. Bobier Dr
Vista, CA 92083
4/10
Breeze Hill Elementary School
1111 Melrose Way
Vista, CA 92081
8/10
California Avenue School
215 W. California Ave
Vista, CA 92083
N/R
Casita Center for Technology, Science & Math
260 Cedar Rd
Vista, CA 92083
7/10
Empresa Elementary School
4850 Avenida Empresa
Oceanside, CA 92056
8/10
Foothill-Oak Elementary School
1370 Oak Dr
Vista, CA 92084
4/10
Grapevine Elementary School
630 Grapevine Rd
Vista, CA 92083
5/10
Hannalei Elementary School
120 Hannalei Dr
Vista, CA 92083
4/10
Lake Elementary School
4950 Lake Blvd
Oceanside, CA 92056
6/10
Maryland Elementary School
700 North Ave
Vista, CA 92083
3/10
Mission Meadows Elementary School
5657 Spur Ave
Oceanside, CA 92057
6/10
Monte Vista Elementary School
1720 Monte Vista Rd
Vista, CA 92084
5/10
T.H.E Leadership Academy
1550 Temple Heights Dr
Oceanside, CA 92056
N/R
Vista Academy of Visual & Performing Arts
600 N. Santa Fe Ave
Vista, CA 92083
3/10
Madison Middle School
4930 Lake Blvd
Oceanside, CA 92056
5/10
Rancho Minerva Middle School
2245 Foothill Dr
Vista, CA 92084
2/10
Roosevelt Middle School
850 Sagewood Dr
Oceanside, CA 92057
2/10
Vista Innovation & Design Academy
740 Olive Ave
Vista, CA 92083
5/10
Vista Magnet Middle School of Technology, Science and Math
151 Civic Center Dr
Vista, CA 92084
6/10
Rancho Buena Vista High School
1601 Longhorn Dr
Vista, CA 92081
8/10
Vista High School
1 Panther Dr
Vista, CA 92083
6/10
Mission Vista High School
1306 Melrose Dr
Oceanside, CA 92057
10/10